RIP John Thompson
Architect of Hoya Paranoia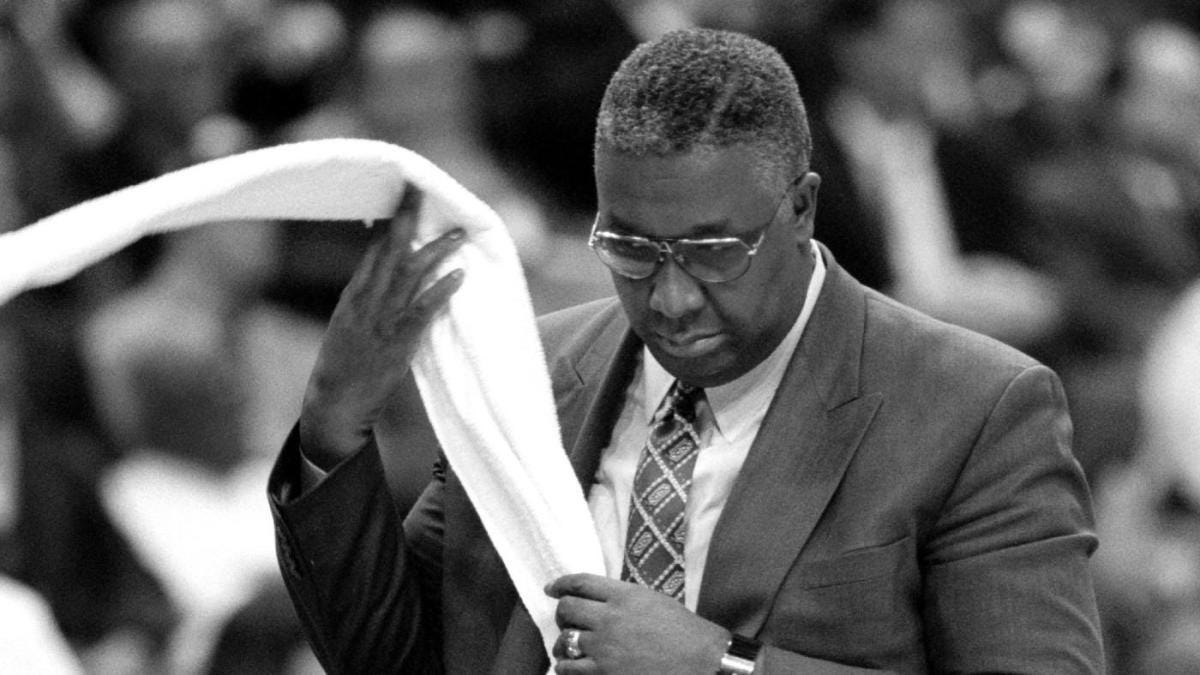 John Thompson prowls the sideline, with his ever-present towel. Photo Courtesy CBS Sports
Took to Instagram, to offer my thoughts on the passing of a coaching legend.
John Thompson took over a moribund Georgetown program in 1972, and by 1999, had amassed 596 wins, and an NCAA Title in 1984. The Hoyas reached the Final Four in 1982 and 1985 as well, and played in the Elite Eight in 1980, 1987, 1989 and 1996. "Big John" as he was called in DC circles, coached the likes of Patrick Ewing, Alonzo Mourning, Dikembe Mutumbo and Allen Iverson.
His presence as an African-American head coach really advanced the cause in the NCAA, and his Hoyas were a driving force in the rise of the Big East to national stature. After retiring from coaching in 1999, he settled into broadcasting, and remained a prominent voice in college basketball circles.
Thompson, and the Hoyas, are a major topic in Ezra Edelmen's 30 for 30 project, "Requiem for The Big East." Thompson's son, John III, later coached the Hoyas, and reached the 2007 Final Four.